International and local transport
Transport Drogowy Andrzej Grala is a company build upon family tradition. Initially it operated on the Polish market with the registered office in Poznań. The company was launched on 1 March 1995 as a small one-person business operating within the field of national transportation. The idea of starting the company resulted from the professional experience of its owner who worked as a professional driver in another transportation company for years.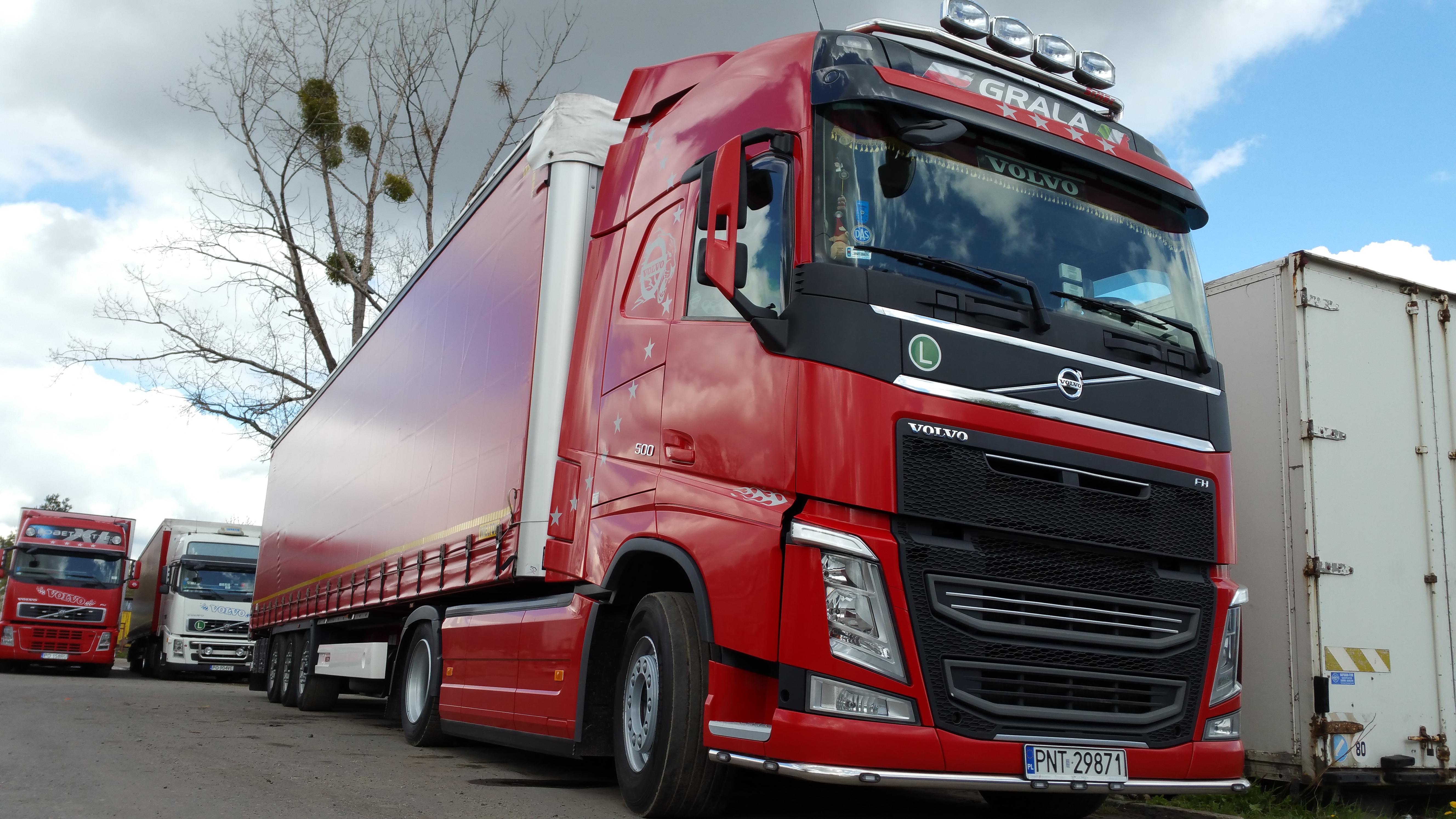 The leaders of the Italian market
Since we have provided international transport services, 99% of our activity was focused on the Italian market. We rarely executed orders from Switzerland, Austria and Germany. First orders realised by our company included transportation of neutral goods, however, since 2007 we have provided services within transportation in controlled temperature as well. As a consequence, we expanded our fleet by cooling vehicles.
 Story
Progressing problems in the transportation company, as well as changes in the political and economic situation in Poland helped Andrzej Grala make the decision of establishing his own business. The first element of the fleet was a set consisting of a VOLVO F12 400KM tractor unit from 1992 and KRONE SPD curtain-sided trailer from 1989 with a capacity of 25 tons.
Since its beginning, thanks to reliable work and the quality of provided service, the company developed dynamically. This progress enabled expanding the circle of customers, who appreciate the professional service. Making the most of the company's potential, chances to enter new markets and rapid development of the industry led us to expand our service by international transport of goods.
Fleet
We use VOLVO FH 500 hp tractor units with 4×2 drive meeting Euro6 and 5 emission standard. The average age of our vehicles is 3 years.
"Standard" curtain-sided trailers
• height: 2800 mm
• width: 2480 mm
• length: 13620 mm
• number of Euro pallets: 34 pcs.
• capacity: 90 m3
• loading option: side – back – top
"Mega" curtain-sided trailers
• height: do 3000 mm
• width: 2480 mm
• length: 13620 mm
• number of EURO pallets: 34 pcs.
• capacity: 100 m3
• loading option: side – back – top
Cooling trailers
• height: 2700 mm
• width: 2460 mm
• length: 13320 mm
• number of EURO pallets: 33 pcs. / 66 pcs. (" doppelstock")
• temperature range: – 25C / + 25 C